A couple of weeks ago I was asked if I was going to have any new calendars for 2020. I am happy to say – YES – I now two new calendars out and ready for 2020.
The first calendar that I have is "A Year Filled with Gratitude"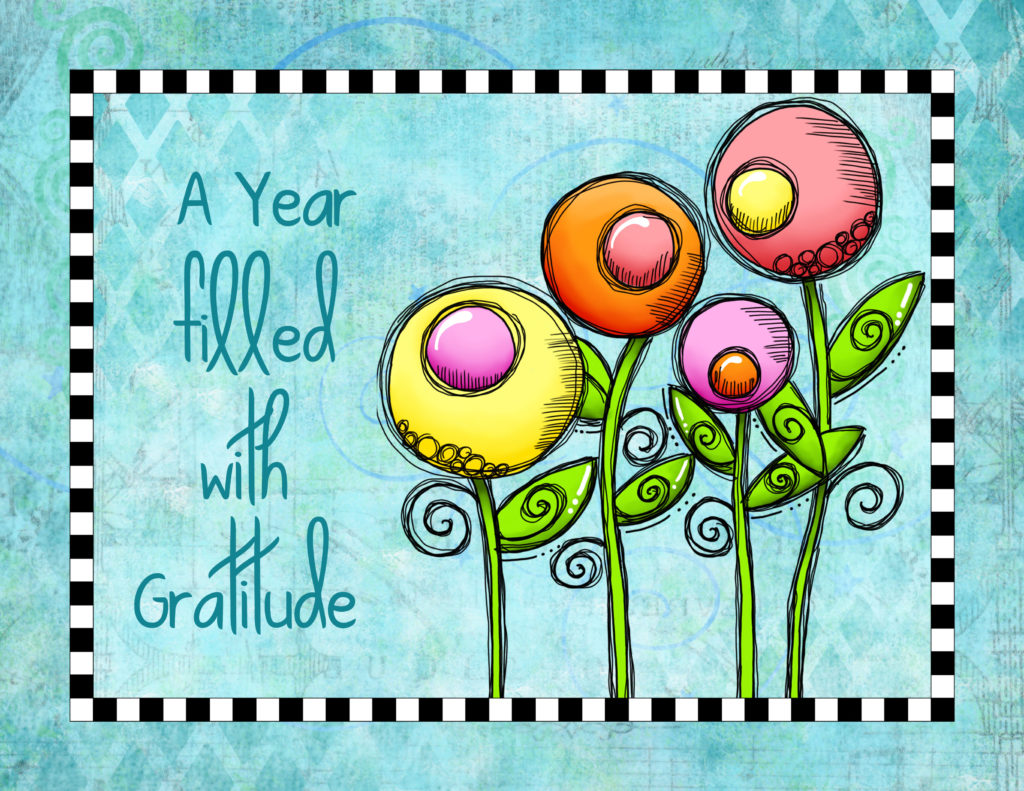 In this calendar each month is one of my doodle flowers over a colorful mixed media background surround by a black and white check border. Each month will have a saying about gratitude.
I know that many people are now seeing the amazing things that are happening for them in their lives through the simple daily practice of gratitude. I created this calendar to help serve as a daily reminder to keep our minds in a state of constant gratitude.
These are the monthly pages that you will find in the gratitude calendar:
The second calendar that I have created is "Positive Thoughts for a Positive Year".
The monthly pages in this calendar all feature the artwork from my "Borders Collection" and included a hand-lettered positive saying.
We all need reminders to help us stay positive. With this calendar you will have a different positive saying each month.
Here are the monthly pages in this calendar:
You can find these calendars along with all my other calendars on Zazzle through my "Calendars Collection" by clicking here: