We have all been at the end of our rope at one time or another. Sometimes a situation seems to be so big we just deal with it. Our first instinct is just to give up. We have all been there at one time or another. There is usually someone standing there tell is to "never give up on yourself". I don't know about you, but my first thought is usually, "oh shut up!" We have all been there and I can't count how many times I have been there with my art.
Over the years I have learned a couple of things that have helped me to get through these times. One thing that I do is I try to find a different angle to look at the situation from. In the beginning it may seem overwhelming and hopeless. But remember, everything, no matter how negative, always has something positive. Granted, sometimes it can be difficult to find the positive, but it is there. First start by changing to negative thoughts to positive thoughts.
If that doesn't work, I think ask myself, "what am I suppose to learn from this?" We are all put on this earth to learn and grow. Life is nothing but a series of lesson that we are supposed to learn from. Unfortunately, some of those lessons come the hard way. So, when faced with a difficult situation what lesson can you learn from it?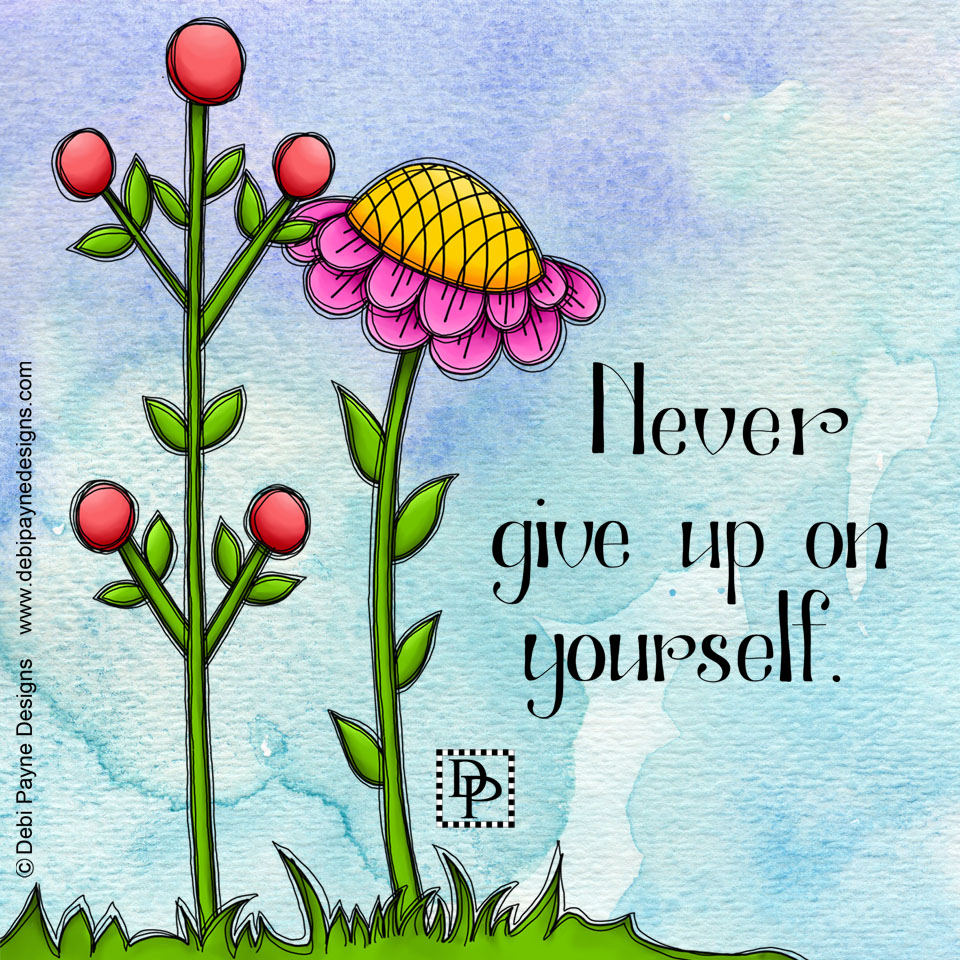 Don't forget, in any difficult situation you can either change the way you look at it or you can learn something from it. But, please, never give up on yourself!
About Adorable Doodle Flower
I created "Adorable" several years ago and now I am happy to announce that I have created products with this designs. In my Debi Payne Designs Zazzle store I have a variety of products with a watercolor background that you can personalize and add your name or any text that you choose. To see the products click on the banner below.
If you are trying to build a positive environment and keep yourself motivated, I invite you to Inspiration Station on Zazzle where you can find products with the "Adorable" doodle flower over a mixed media background. Select a product that you will use every day so it can also serve you as a reminder to Never give up on yourself.
To shop for products in these collections, click on the collection banner below:
I hope you will always remember to NEVER give up on yourself!
Until we meet again…
Debi